68 Do we measure? 21 Aug 2020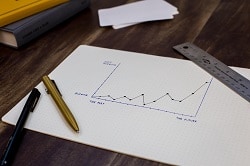 My last post declared my change in outlook: to write for you, not for me. I cited the Mirasee LIFT conference as the example of moving forward together. It was indeed moving; it moved me to draw us together consciously.
"If you want to go quickly, go alone. If you want to go far, go together."
~African proverb (so-called)
A thoughtful article in Jezebel attributes this saying to "a wide variety of white people." The article ends on a delightful twist.
Taking the advice to heart, I am inviting you, the reader, to show up here and help our little group find its direction. As we do this, please consider why we are together. We come not to make money but to make progress. A fast reader might read the title as, "do we measure up?" Other readers will supply a missing word at the front to ask, "what do we measure?"
As you read here regularly, I promise you increased appreciation of your personal expansion. We will all find here, and I hope most of you will contribute here, something unique. To help us be realistic, I have steadily praised the right kind of disagreement and shunned measuring in terms of money. That leaves you evaluating yourself (not the course) to realize how much you have learned and taught here over time. You do measure you.
We are a minute market niche dealing in intellectual and spiritual concepts while differing in everything else. Can you think of a better idea factory?
Let's skip the payment of tuition and dive right into a group project, starting with shared market research. You know me quite well by now, but I do not know the talents you bring. Please give us a hint below in the comments section.
A sage once said that you are what you think about when you do not have to think. Please tell us what you would like to explain to the group in more detail and what function you would like the group to perform for you. Warning! I will not respond as a market-sniffing robot. You can be sure my mental processor will need more time with some ideas than with others. I will take the pulse and reconfigure it in an interesting way. I'm sure Ernstraudian philosophy will permeate our discussion while it expands to be more inclusive of you.
Where will you begin?
Photo by Isaac Smith on Unsplash
Complete and Continue